The Lockdown Series. No me dejes ir jamas  (2020)
This is a tribute to a very special time in my life. I was coming out of a period of long illness, as the society was plunged into COVID upheaval…and we were dancing, dancing, dancing!
Somewhere in Between (2018)
This film is still in making, but this is a sneek peak… In collaboration with Hedryk.K.Kar and Serhiy Shuliko
Chaos Theory (2012)
Short film produced in association with Chouette Films. Official selection of Tran(s)mit International Festival, May 2016,  Athens Video Dance Project 2012 (screening at the Neos Kosmos Theatre in Athens, Greece from the 3rd to 7th of October of 2012); screening at Whitstable Biennale Satellite Programme in June 2014
Traces of Memory (2013)
By Masha Gurina and Melanie Clark. Our memories can be fragmented, get muddled and run in short circuits. It seems that you can never remember the same thing in exactly the same way… The work is an exploration of human memory and its at times confusing mechanisms.
Colour Force (2012)
An installation dedicated to one of the theories in physics of particles explaining forces which bind quarks, the most elementary particles in the universe.  Graphic design was an important element of this work, done in collaboration with award-winning poster artist and designer Sasha Vidakovic.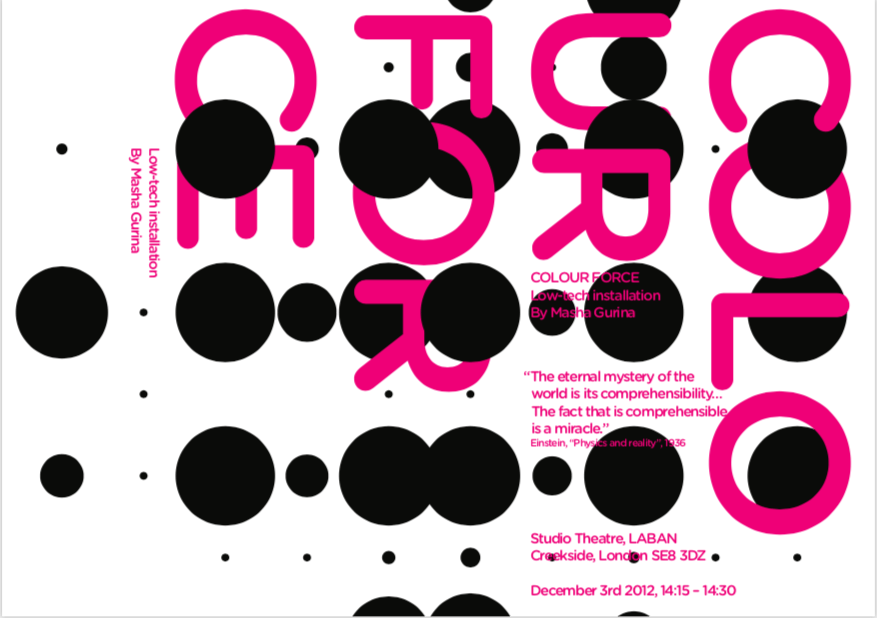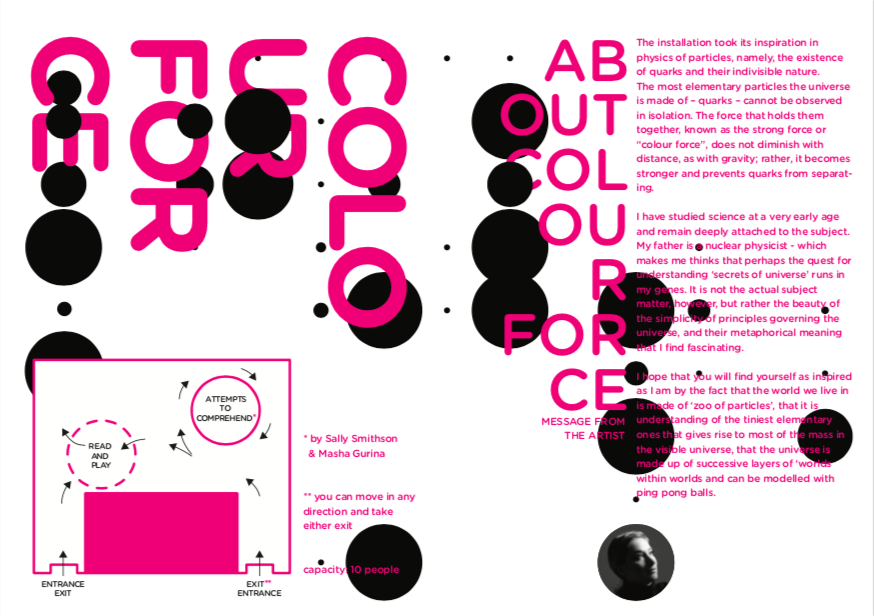 Sketchbook (2012)
International integrated art project combining dance, drawing, film and original sound. Created and produced in association with Tammy Lu, a Canadian visual artist, and in cooperation with a group of 4 contemporary dancers, a film artist and a musician.